02/26/2022
The Kitchen Party
The Kitchen Party at The Chedi Luštica Bay
One date we are particularly looking forward to is our very 1st Kitchen Party on March 5th 2022.
Join us for an outstanding evening of entertainment with friends. Let us take you to our back-of-the-house areas for an event in style, one you will surely remember.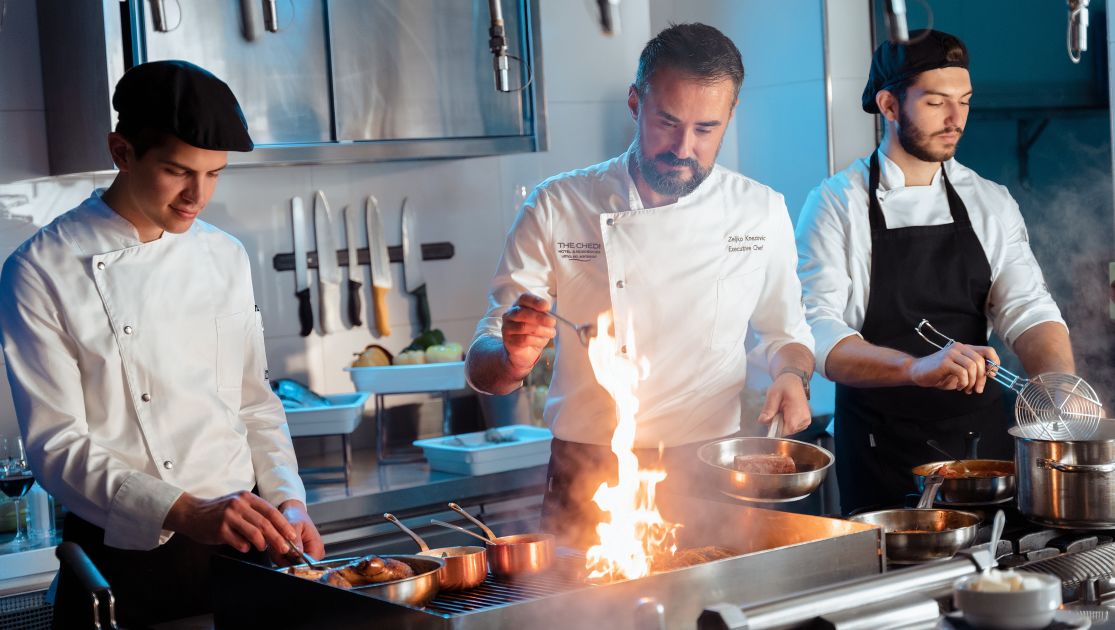 The first-ever Montenegrin Kitchen Party is a unique gastronomic gathering at The Chedi Luštica Bay Hotel. In an informal setting, complete with kitchen stations, live music, and DJ, The Kitchen party is a shared experience between our chefs and guests.
During "The Kitchen Party" top chefs of famous Montenegrin and international restaurants will show of their work through the preparation of various delicacies. This year's party will bring together:
5 excellent chefs
8 winemakers
cheese producers
organic products
over 300 guests,
including gastronomic critics, celebrities, and people from the world of hospitality.
Attendees will enjoy delicious dishes, and a special selection of wines from leading producers, but also have a unique opportunity to attend the creation of gastronomic specialties and talk to famous professional chefs.
The evening menu will be very elaborate, offering choices for every taste, from a la minute prepared pastas and sauces, enriched with fresh herbs, selection of oysters, and Asian specialties of sashimi and sushi, cheeses, sausages, to a selection of classic sweet and savoury dishes, creative craft cakes, chocolate truffles, bread, and pastry.
This evening will not only showcase culinary highlights but will offer our guests the opportunity to spend time with regional winemakers and try a selection of their best products. We will spice up the event serving a selection of superb signature cocktails, created by our award winning bartender.
Secure your event ticket now by contacting our reservation team: