07/02/2021
Life at Sea-A Simple Life with High Standards
When I started this job, 3 years ago, I was invited for the interview for a Leisure Sales Manager. Preparing myself for the interview for such a prestige company, I wondered whether I will be asked that famous question "Sell me this pen". I knew that my ability and willingness to sell that pen would very much depend on the fact whether I like that pen or not. So, I was hoping the pen would be nice and different than all the others.

On that very day, I was not asked to sell the pen, however, I was asked to try to sell something, anything, to the interviewer.

"Ok, I would like to try to sell you this place where you are currently sitting".
How do you mean, this chair?
"No, the whole land where we are now".
Ok, I am listening, how do you plan to do it?

"Well, today work-life balance ranks as one of the most important workplace attributes, correct? From time to time, you need to feel real freedom in your life and to be away from your daily job. To be close to nature and far from the ordinary, so your energy can keep flowing, your body remains healthy, and you feel happy and content. So, this is the perfect place to experience all that.
Also, from the photo on your desk, I can see you are a family person as well, so I believe you are looking for a perfect place to spend quality time with your family but really to make the most out of it. To teach your children some new skills and that the time you spend together leaves a permanent memory of their childhood days."

Ok, continue, please.
"Don't we all look for the same in our lives? To have a time when we can really switch off, take a break, and breathe freedom. I grew up here and I know what this land and sea can give to the people."
Ok, give me 3 points, why should I want to visit this piece of the world when I have the whole world out there to explore?

First, this sea!
Maybe there is something in that famous Adriatic air that makes it especially suited for the good life. You see these endless sea vistas, these beaches, each of them unique and different in its own way. It is an unlimited playground for swimming, sailing, diving, kayaking, or SUP boarding. Especially sailing. It is a magical feeling. Time on the sailing boat gives you the time to watch and wonder. You let the sea take you where it wants and once the breeze presses against the sails, is the time for you to take the control. That feeling of how each movement affects your path and how the wind fill the boat with life, is restful. I suggest teaching children from a young age to sail as they will be very grateful for this experience once they grow up.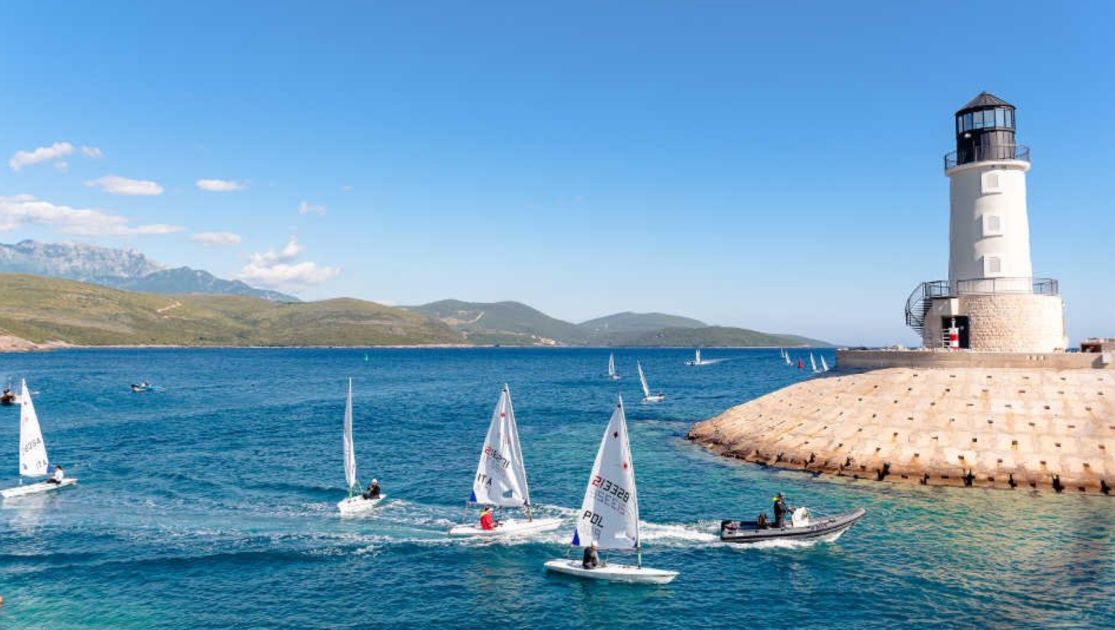 This land!
The Lustica peninsula where we are now is a perfect place to explore. You can wake up early in the morning, while you still can smell the sea and hear the birds, take a bike, and just go. You will see that olive trees, seashores, and mountains come to life when you are on a bike. The unique feeling you will be overwhelmed with is freedom. The journey on a bike is not dependant on anyone but yourself and you will be able to discover several spots that you would never have known existed if you only travel by car. Riding along increasingly quiet paths allows you to take stock of your life and appreciate the beauty of this country.

Being out into the countryside will also provide you the opportunity to visit some locals and their small healthy food manufacture and grab some respite from the hustle and noise of the city. You will realize that this area is where the food goes truly farm to table, as there is an opportunity to source the best local Montenegrin products, supporting local farmers and artisan producers.

A place to belong!
This place gives travellers the opportunity to experience simple life with high standards.
There is something very attractive in enjoying uncomplicated ways of living. To meet and connect with locals, to engage with fellow travellers, and to enjoy new adventures in life. All that can be found here.
-Leonarda Dedic, Assistant Director of Sales